To make sudden, perhaps temporally, changes in the accessibility of a content object you do not necessarily need to change anything in the security profile. Instead, you can also switch on and off the access to a content object in its properties by means of the connectivity status. This status can be set permanently or temporally. You can also set the time period during which the accessibility should be enabled or disabled. In this way you can for example create content with a limited life time. This kind of accessibility control is applicable when browsing the content in the web browser, printing, and creating offline output. It is not applicably when selecting objects in the Workbench.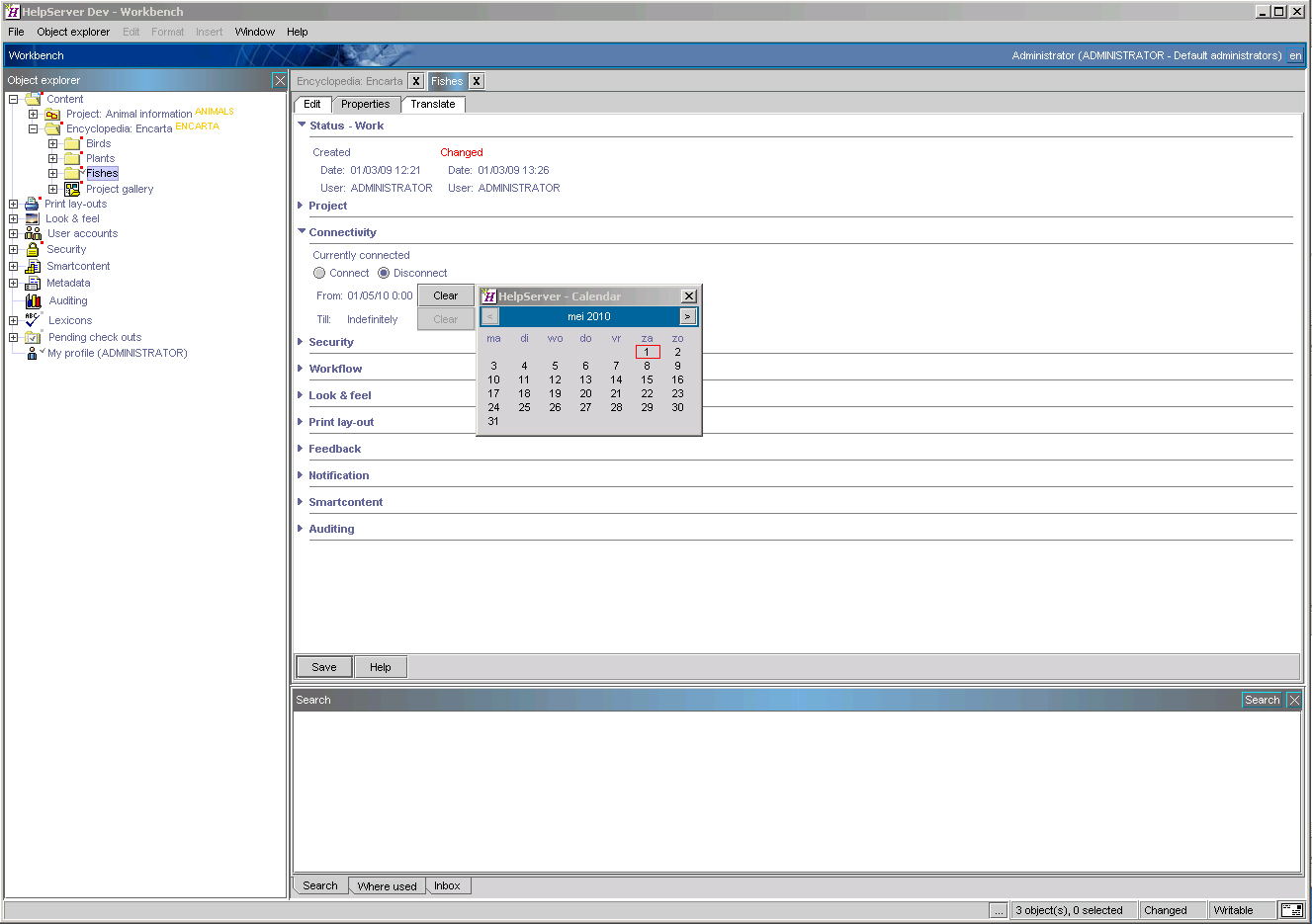 Determining the accessibility of a folder or a topic
The 'Assign connectivity' option of the security rule's 'Property permissions' determines whether the connectivity status can be changed or not.