The 'Shared' button will blink a couple of times when selecting a shared object in the tree. This is to catch your attention because you should always keep in mind that when you change a shared object it has an impact at multiple places in the content. Perhaps it might be a good idea to first check out the different parts of the content that you are about to change. In other words you will need a list of the places where the object is used. If you click on the 'Shared' button the 'Where used' pane at the bottom of the Workbench will come to the front, a request is sent to the server and after a while the where-used list appears.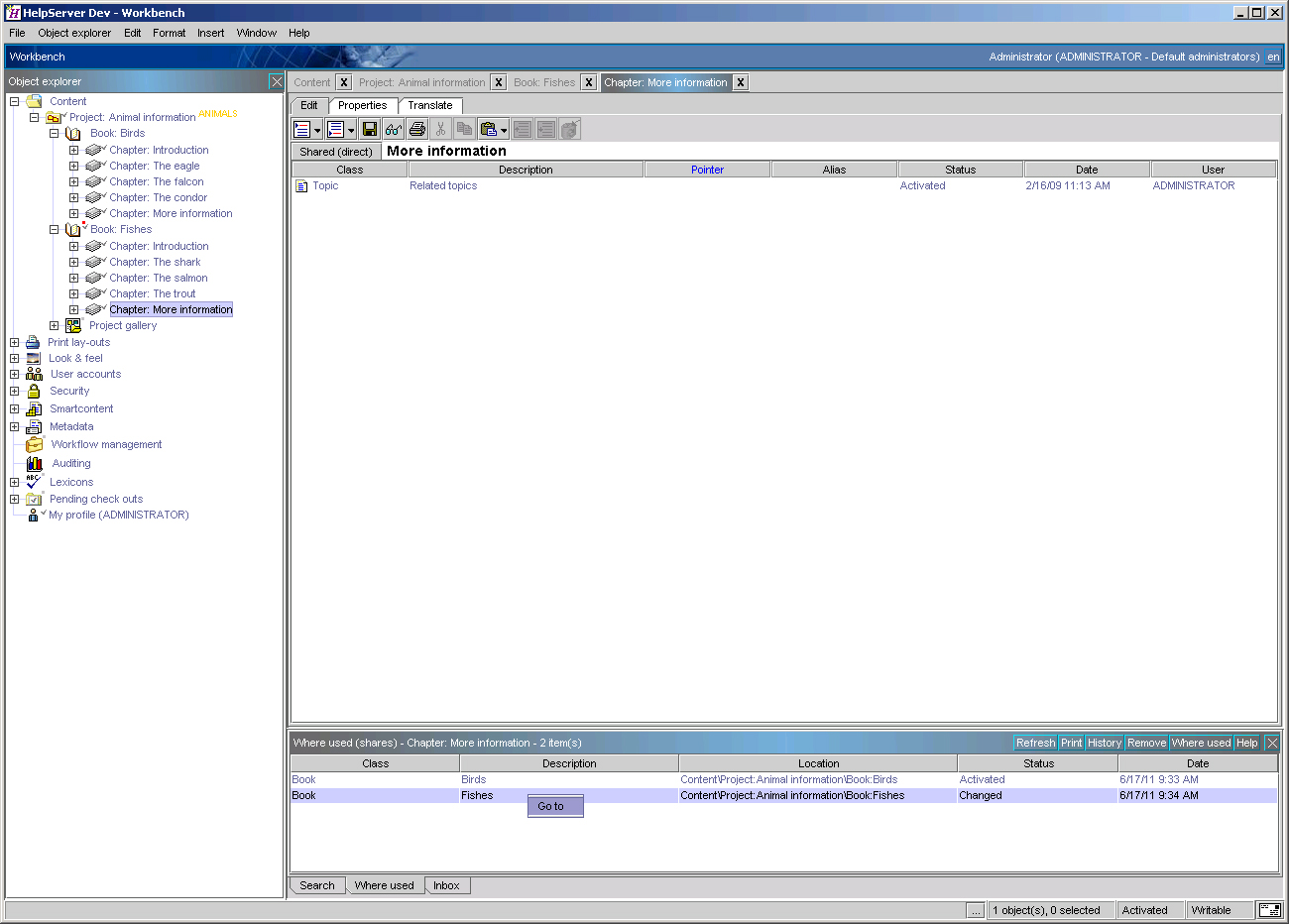 A directly shared object's where-used list
Here in this example the chapter is used in two different folders: the 'Birds' book and the 'Fishes' book. If you double click on one of the items in the 'Where used' list or popup the menu and select 'Go to' the Workbench will try to jump to the location in the object tree.