The Workbench search helps you to find all the shared objects in a project.
Searching for shared objects
Popup the menu of the folder and select 'Search' and click on the 'Other' tab of the 'Search' window. Next, select the 'Shared objects' option. If you then click on the 'Start' button the folder is scanned and the result is shown at the bottom of the Workbench window.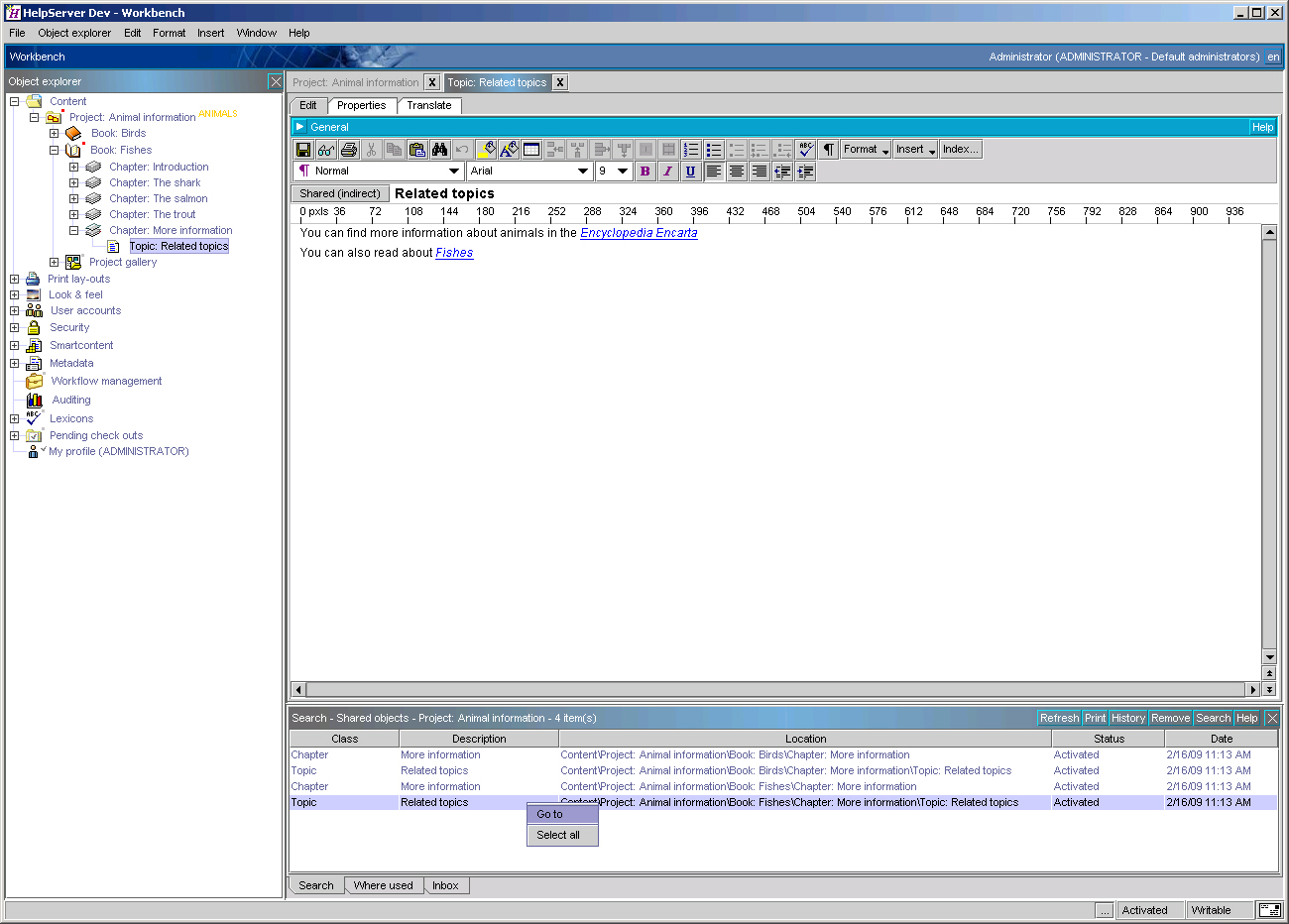 Shared objects found
If you double click on one of the found items or you popup the menu and select 'Go to' the shared object will be located in the tree.