By default people can adjust their profile to handle the smartcontent at their conveniences. If this behaviour is not wanted then you (the administrator or project leader) can control the variables in the user profiles and so prevent the users from influencing all or part of the smartcontent behaviour. To better understand this approach you should perhaps jump to the user accounts section and then try out the example here. Else, just examine the steps.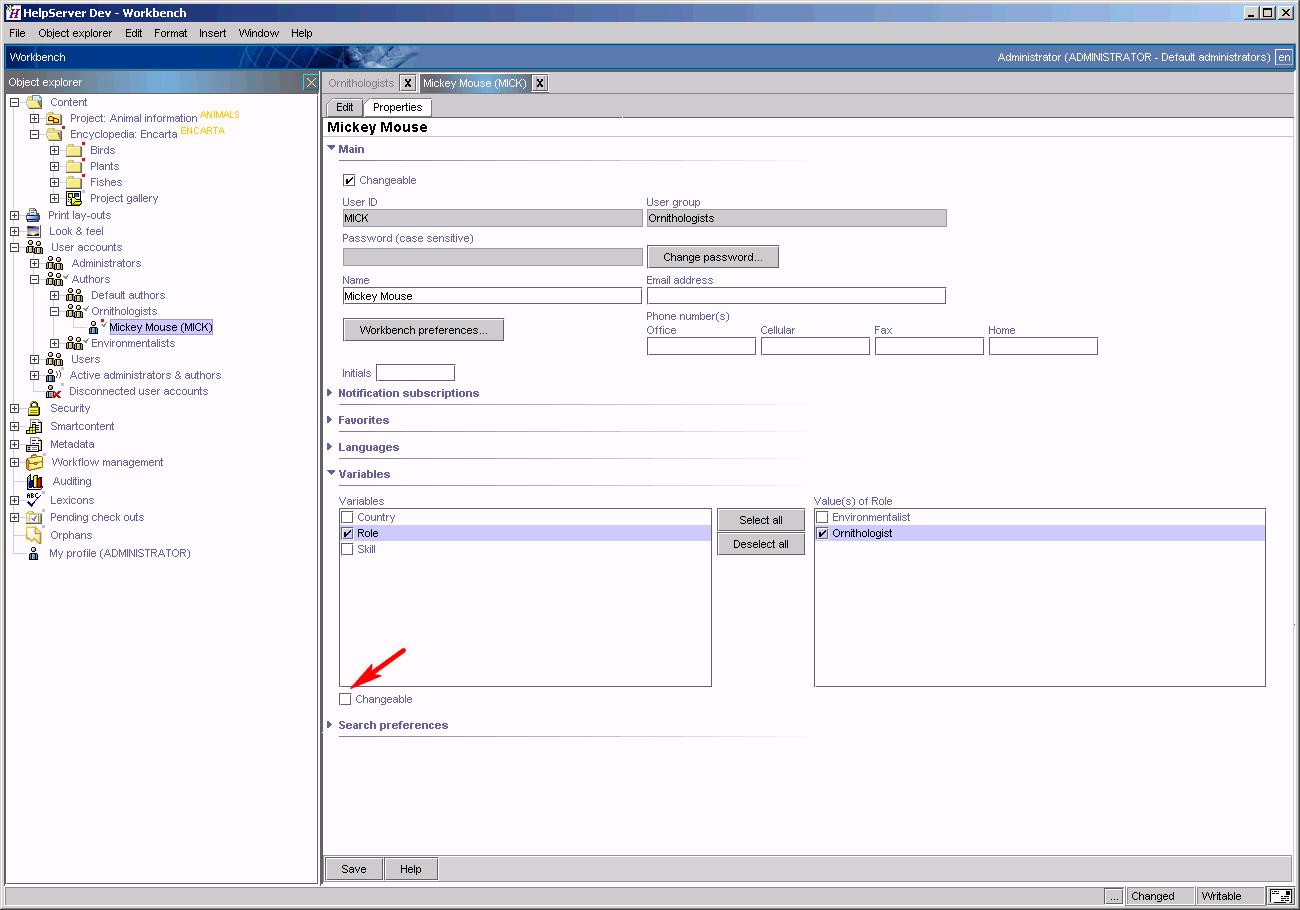 Adding a variable with a value to the user's profile
Expand the 'User accounts' root node in the tree and select the user profile. On the right pane you expand the 'Variables' section. In this section you define the variable/value pairs. You select a variable (e.g. 'Role') object in the 'Variables' list by clicking on the checkbox in front of the list item. Next, you can select the associated value in the 'Values' list on the right. Here, this would be 'Ornithologist' value.
If the 'Changeable' option (red arrow) beneath the 'Variables' list is deselected then you prevent people from changing the variable/value pair themselves in their own profile. You can set the 'Changeable' option per variable. In this way you decide which variable is 'sensitive' and to be controlled by the administrator and which variable is 'free' and to be chosen and changed by that particular user. Click 'Save' to save the changes.