Snippets are pre-set chunks of formatted content that can be reused in topics of a project. This prevents redundancies and errors. Snippets can be suggested while you type. You can also search the content for phrazes and than manually replace a phraze by a snippet or you can simply select a snippet object from the project gallery to insert it in the content.
Snippets are topics that are created and maintained in the project gallery usually by the project manager. Besides text a snippet topic can include any object that can be inserted in a regular topic such as text, images, hyperlinks, variables, etc. However, you cannot insert a snippet in a snippet topic.
| | |
| --- | --- |
| | Security settings can determine which author is allowed to use or change a snippet. |
Below is an example of a project that contains a bunch of snippets organized in the gallery's subfolders.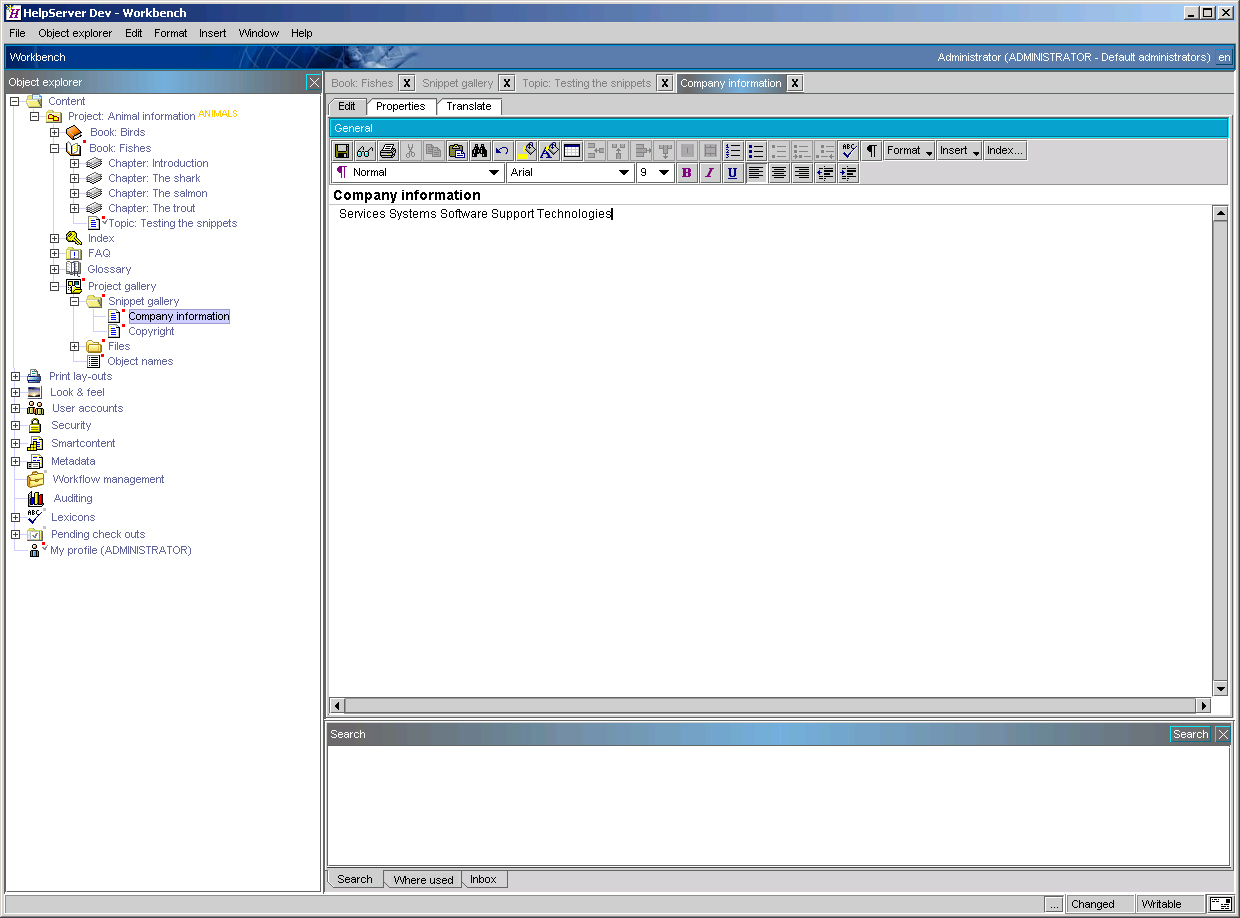 Snippets in the project gallery
The text in the first paragraph is used to suggest snippets while you type. Empty snippets are not included in the suggestion mechanism.