Words that are specific to an organization or that are personal to you are, of course, not available in the main lexicons and will be indicated as erroneous. To prevent this, you can add them to the custom lexicon. You can do this in the following way.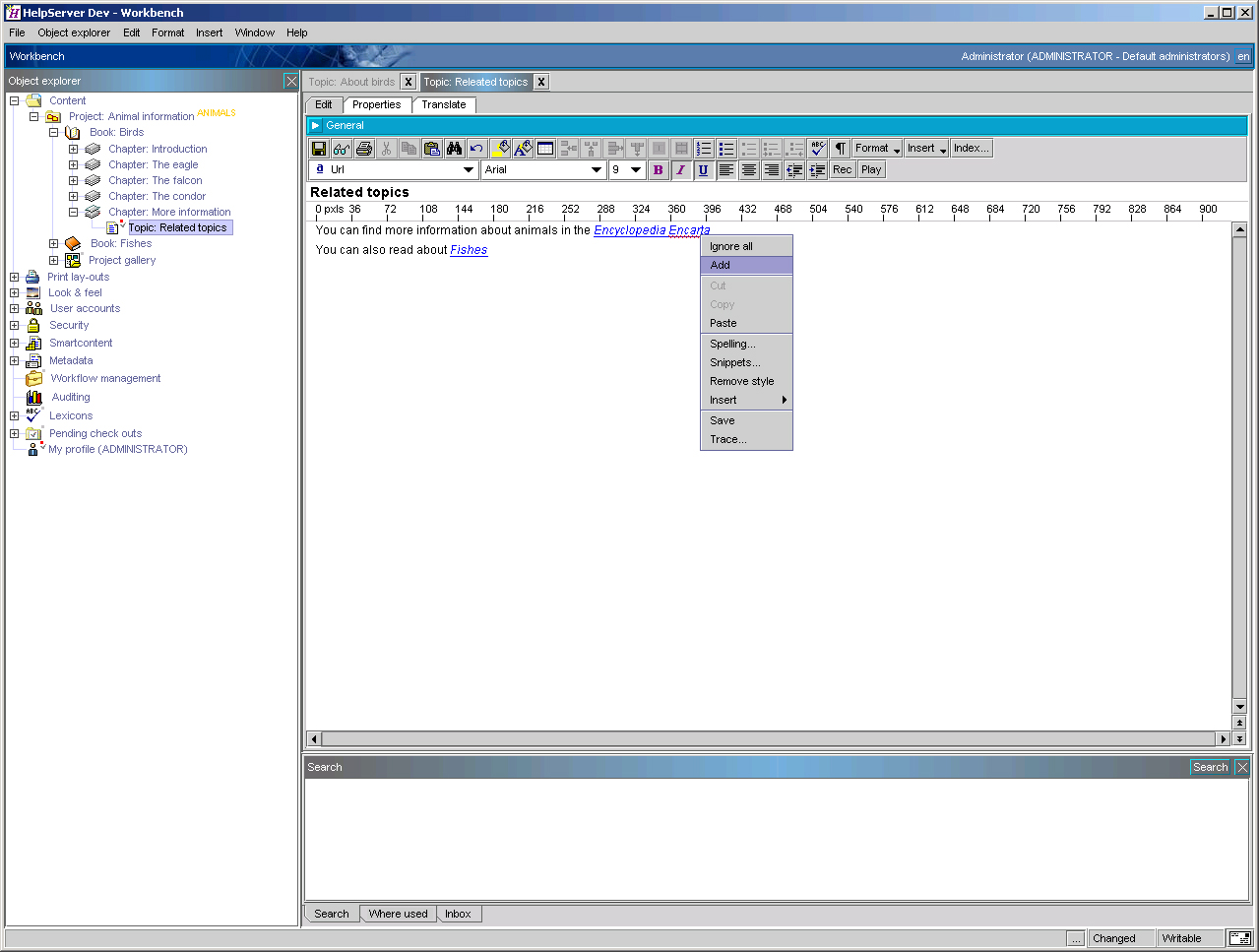 Adding your own words
Popup the menu over the word and select 'Add'. The word is added to the custom lexicon and will be considered to be correctly spelled.
If you are an administrator then by default you can choose to add to your personal custom lexicon or to the common custom lexicon. More is explained in maintaining the common custom lexicon.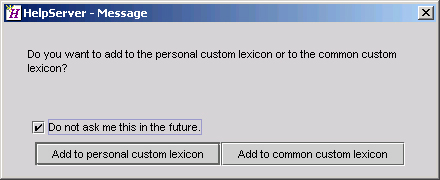 Choosing which custom lexicon to add to
If you select the 'Do not ask me this in the future' than this message box will no longer popup during this session and the next time the word will be added immediately to either the personal custom lexicon or the common custom lexicon depending on the choice you make here.
However that this choice is not stored in your profile. If you restart the Workbench, this message box will popup again.
If you have selected the 'Do not ask me this in the future' option then an additional message will popup to inform you how to reset this behavior during your current Workbench session.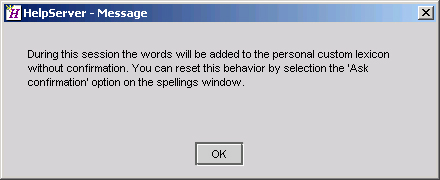 Additional message on adding without further confirmation