The personal custom lexicon can hold words that are not in the main lexicons or in the domain lexicons and that should be considered to be correctly spelled. This lexicon also holds your own auto corrections. It can be maintained in your Workbench preferences the following way.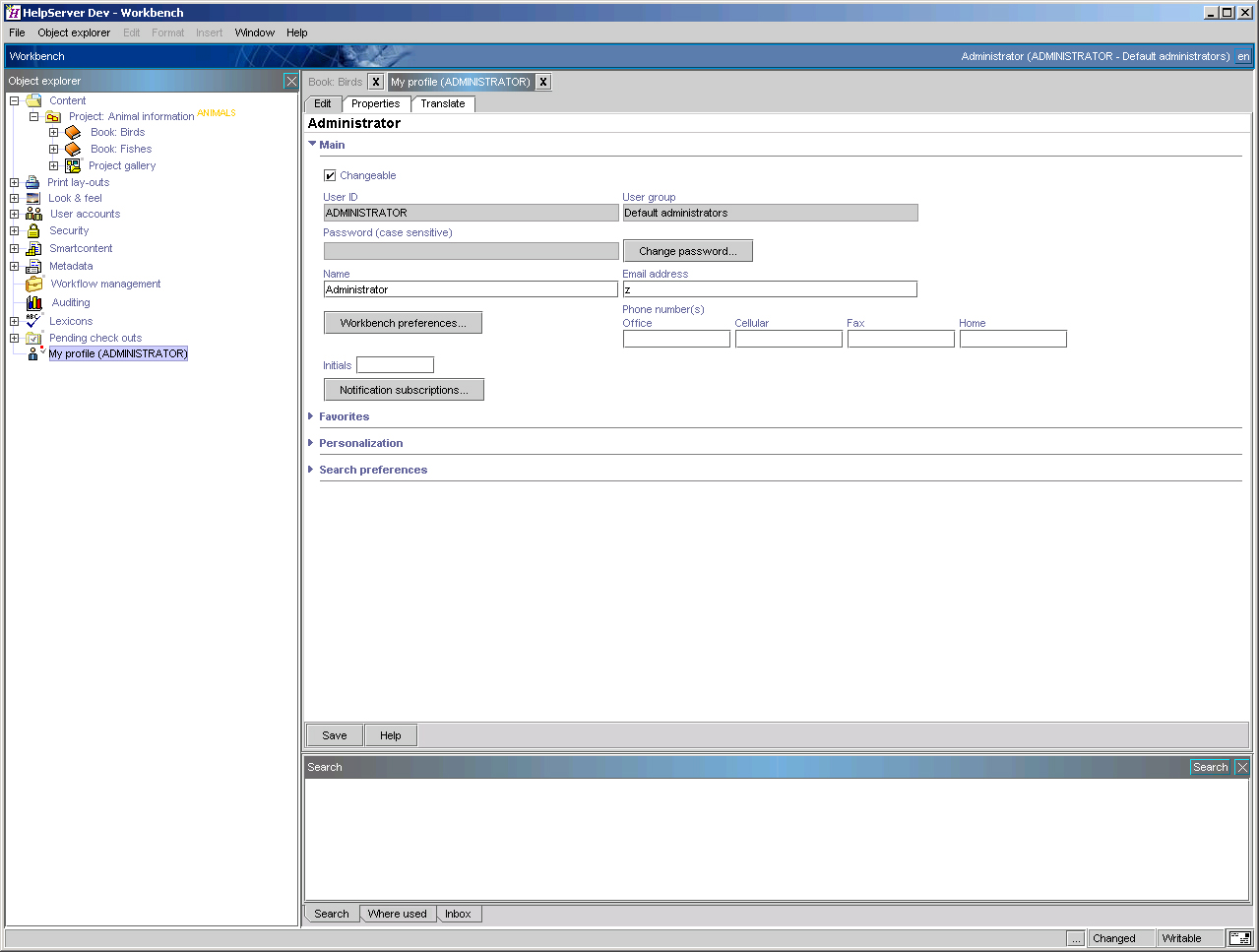 Opening the Workbench preferences
Select 'My profile' in the tree and click on 'Workbench preferences' on the right.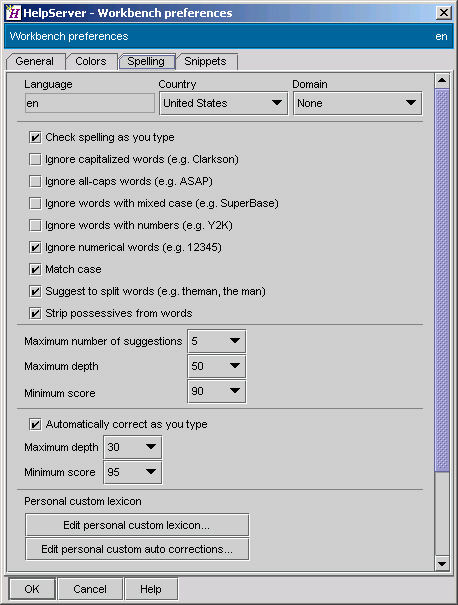 Organizing the personal custom lexicon
Click on the 'Spellings' tab on the window that opens. Next, click on the 'Edit personal custom lexicon' button to maintain the word list.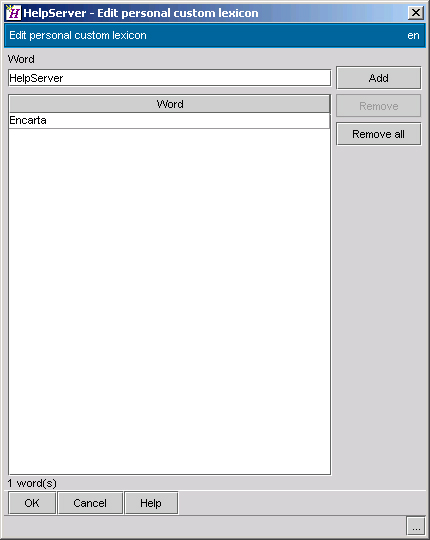 Adding and removing words in the personal custom lexicon
By clicking on the 'Edit personal custom auto corrections', you can maintain the list of misspelled words and the correction you have associated manually.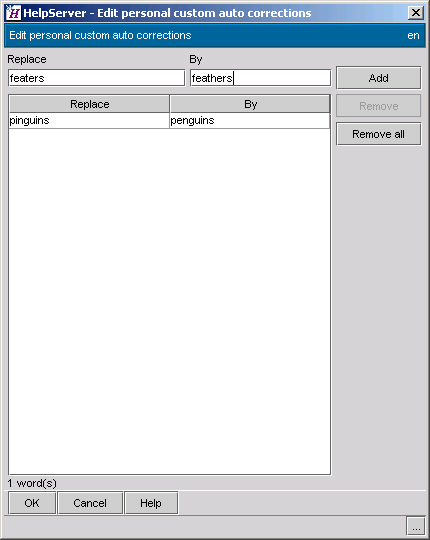 Editing auto corrections in the personal custom lexicon