The editor allows you to use tables as in most common text processors. You can add regular tables and you can make complex tables by merging and splitting cells. However, it is advisable not to increase the complexity too much since not all web browsers display or process the table in exact the same way.
Here is how to insert tables in the topics.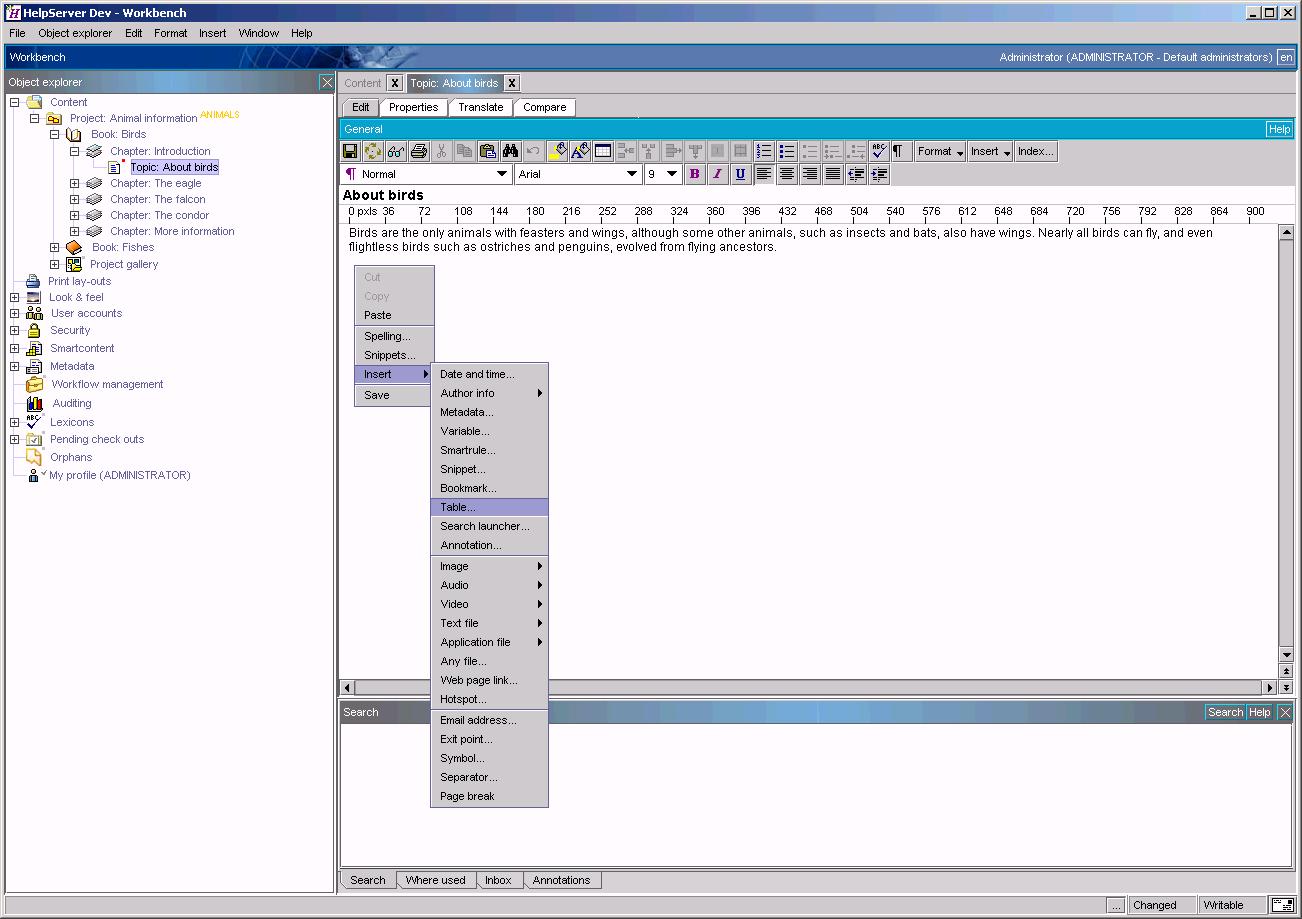 Inserting a table
Popup the menu where you want to insert the table and select 'Insert > Table'.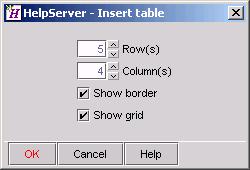 The main table properties
On the window that pops up, select the number of rows and columns. You can also hide or visualize the table's border and grid. Click 'OK' and the table will be inserted at the cursor position.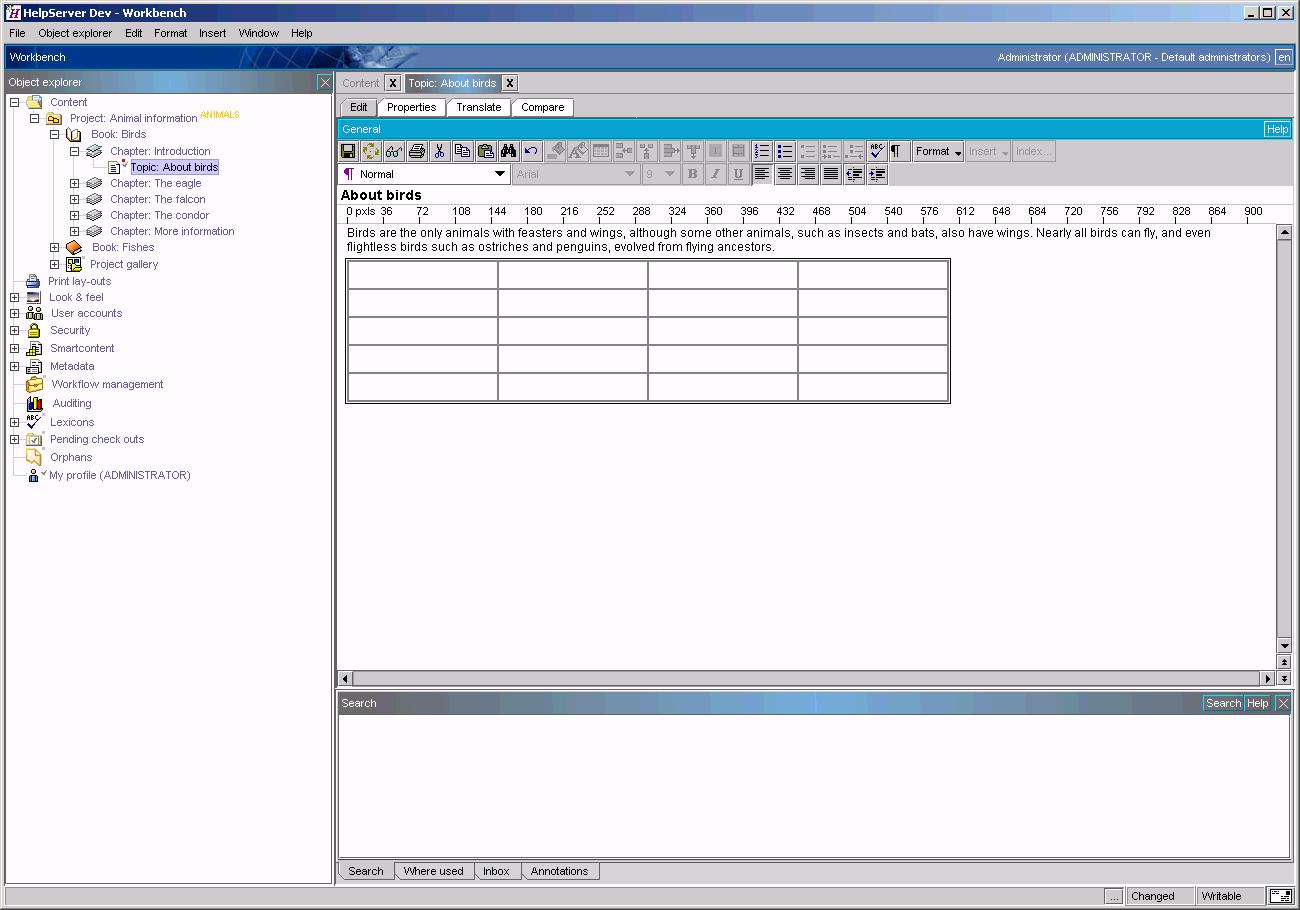 Table inserted