Should you have multiple HelpServer systems installed and you want to transfer content from one system to another, you can extract the HelpServer objects of one system and then use this as an import source of another system.
| | |
| --- | --- |
| | when you work in a multi-authoring environment this kind of export/import is not strictly necessary to exchange information among the authors. Multiple Workbench installations share the same database. |
You can export all or some of the content objects. The following example describes how to export the 'Project: Animal information'. In importing HelpServer objects we will use this export result to demonstrate how to import the entire 'Project: Animal information' into another HelpServer installation.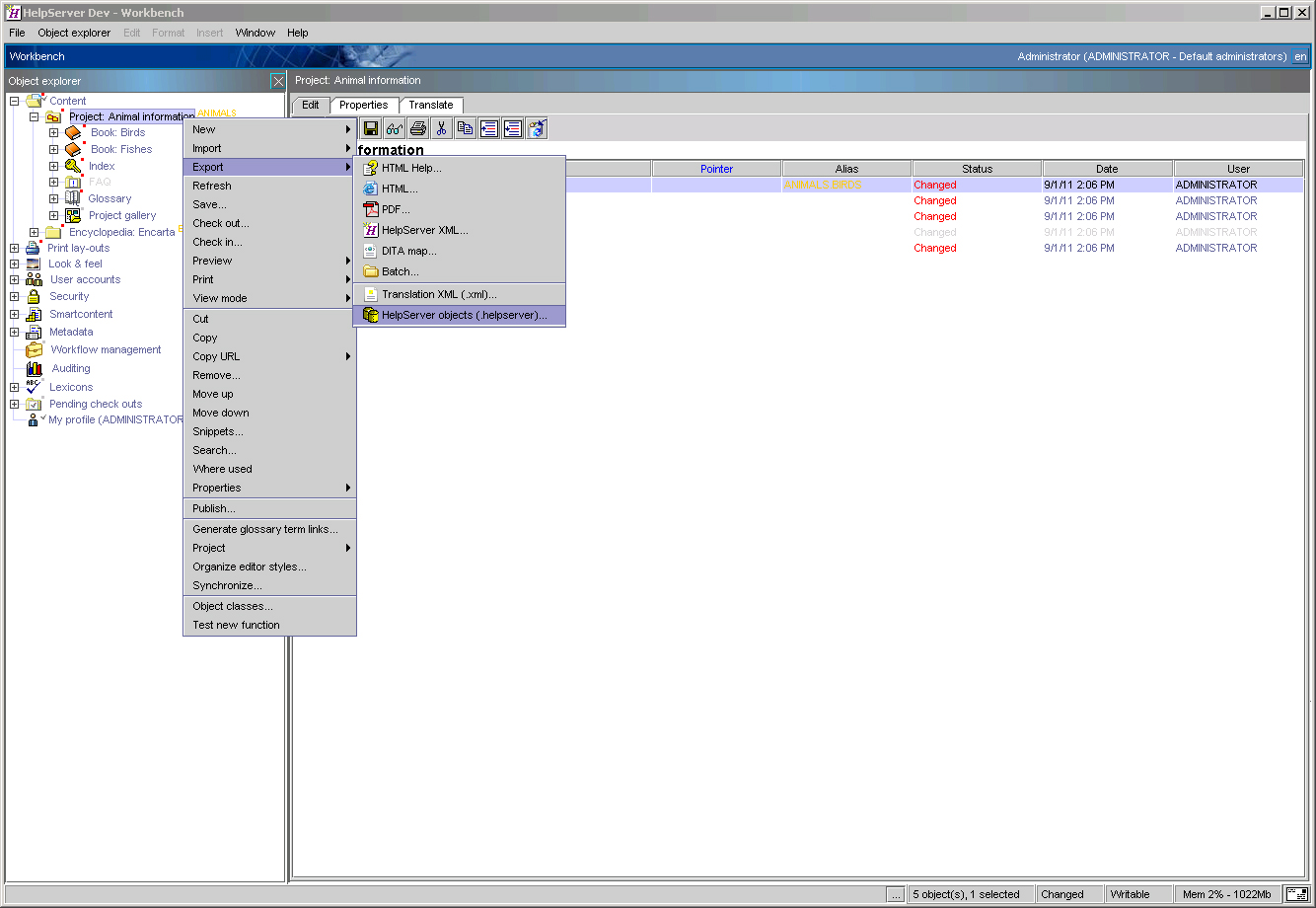 Exporting the entire 'Animal information' project
Popup the folder's menu and select 'Export > HelpServer objects'.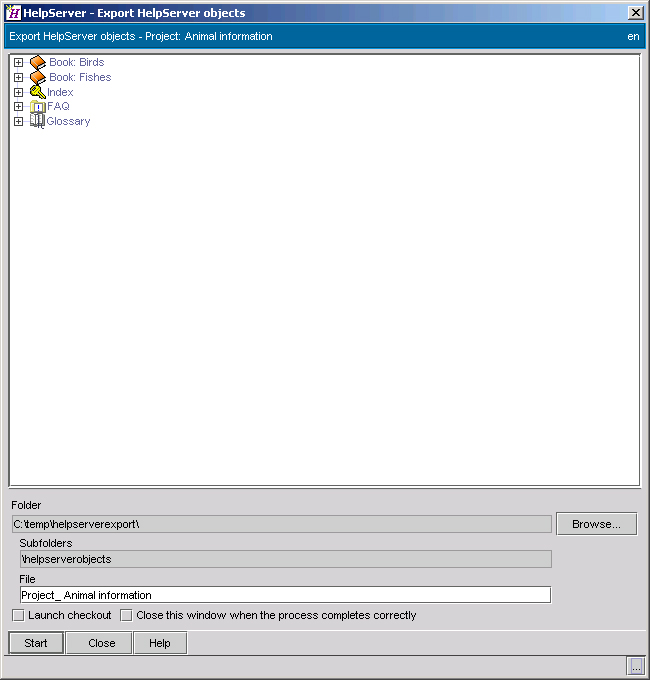 Choosing the output location
On the pane of the 'Export' window you can choose a location to store the output by clicking on the 'Browse' button.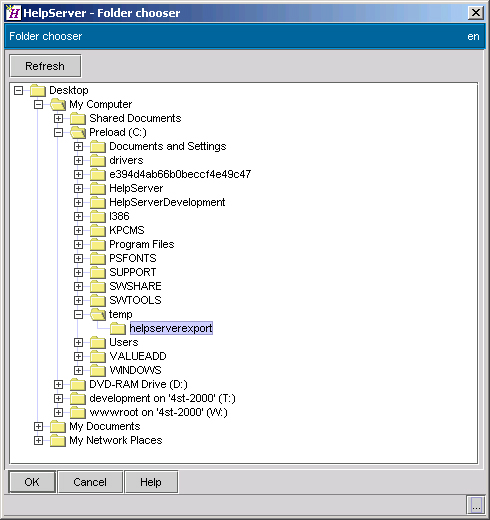 Choosing a directory
The output will be stored in a subdirectory of the chosen location. This subdirectory is related to the type of output. The chosen path is remembered in your profile. If you export another type next time, the different types of output will be neatly organized. The file name is derived from the folder class and the description and suffixed with the language code. You can change the file name but it is not stored in your profile.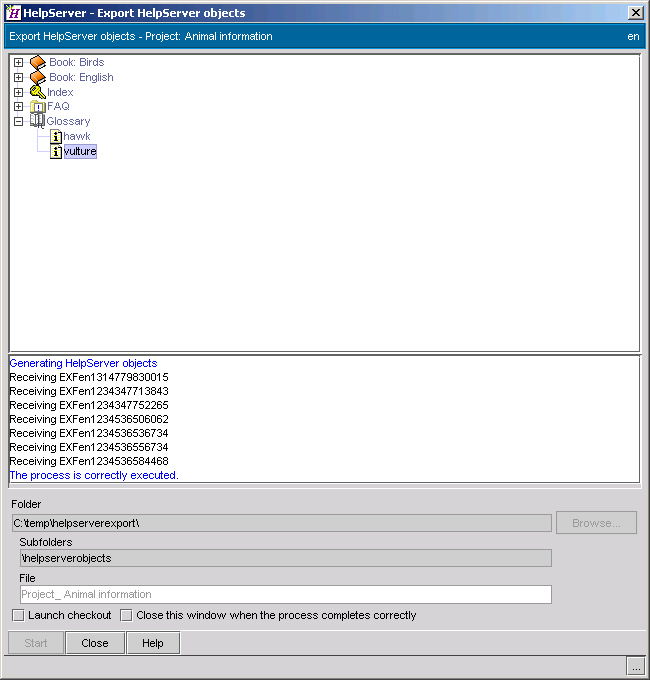 Entire Encyclopedia dataset exported
Click 'Start' to start the export. You can follow the process on the bottom part of the window. If the content contains files these are automatically exported. Next image shows the location of the exported content.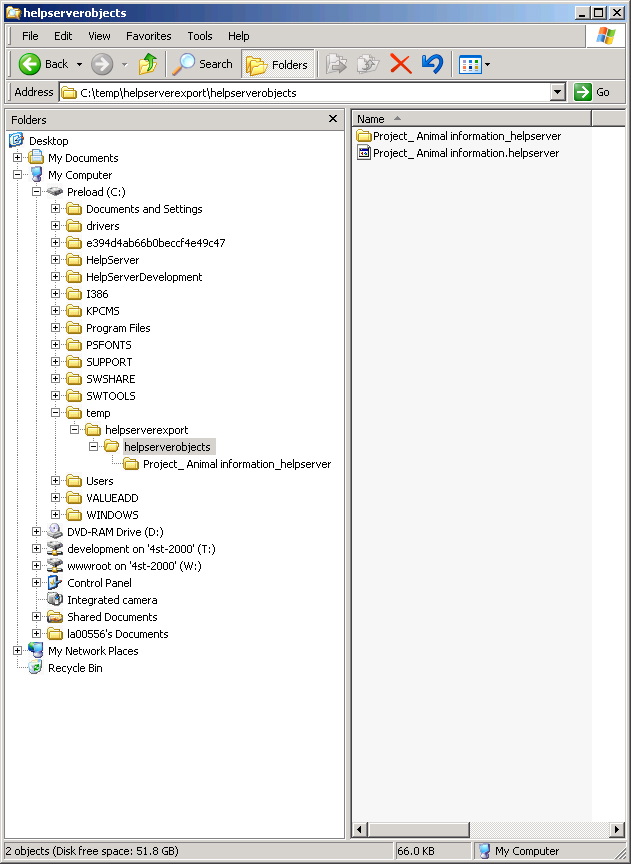 The location of the exported content
Note
Related objects such as security rules and smartrules should be exported separately.