This type of import is to exchange content between multiple HelpServer installations. First you extract the HelpServer objects from one installation and then you use this as the import source. To demonstrate this we continue with the example used in the topic exporting HelpServer objects In that topic the objects of the 'Animal information' project were exported. Here we will import these object into another HelpServer installation.
Importing a HelpServer dataset
An important remark though: when you export HelpServer objects then the resulting file contains the location (the path) of the objects to be imported. When importing these objects you can't choose the Workbench tree node or path yourself. If necessary, the entire location paths are automatically created in your Workbench. For example, suppose some author has exported only a specific topic from a new book and that the book has not yet been added to your Workbench. When you import that topic, the book's object and subsequent chapter and subchapter objects are automatically created under the appropriate folder in your Workbench to hold the imported topic.
So, you can popup the menu on any object in the tree and select 'Import>HelpServer objects'.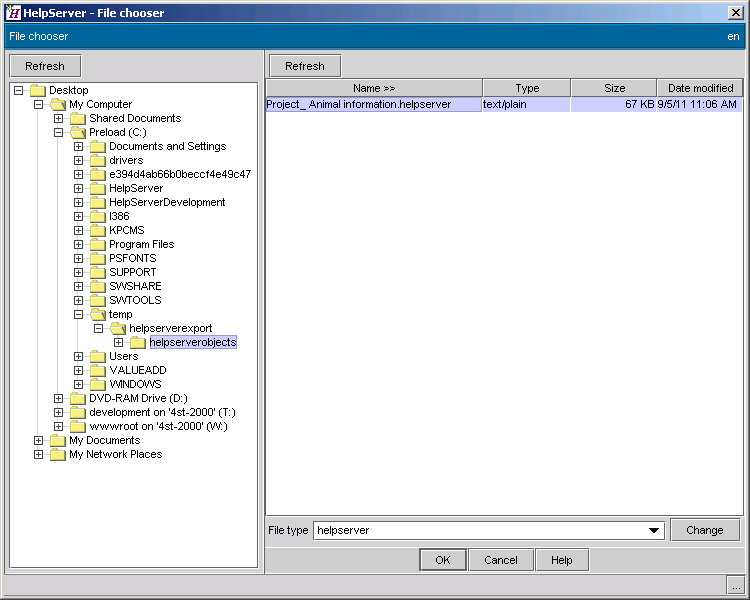 Selecting the file
First the 'File chooser' window opens to select the '.HelpServer' file.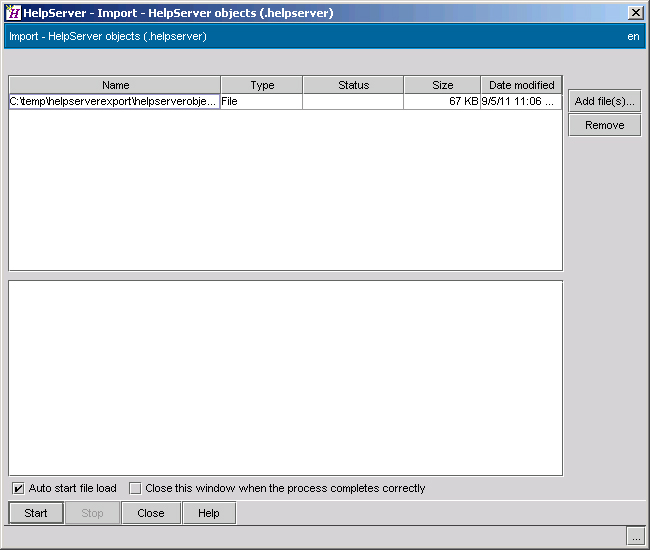 Adding the file
The 'Import' window opens and the selected file is shown in the list. You could also use the 'Remove' button to remove files from the list and the 'Add file(S)' button to add other files to the list.
If you click on the 'Start' button the import begins. You can follow the progress in the bottom list. Should the exported content contain files, then these files remain in a subdirectory with the same name as your import file. The 'Load files' window will open to load all the included files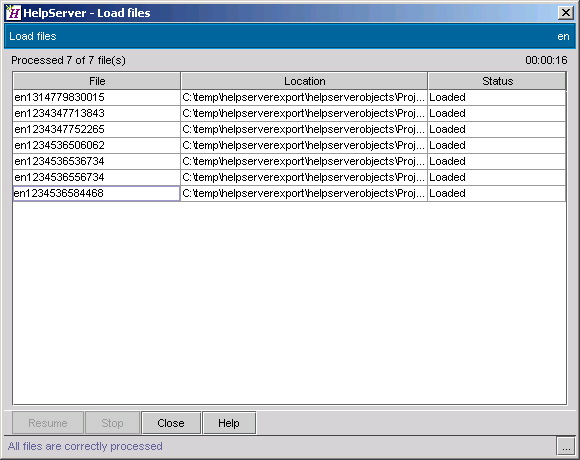 Loading files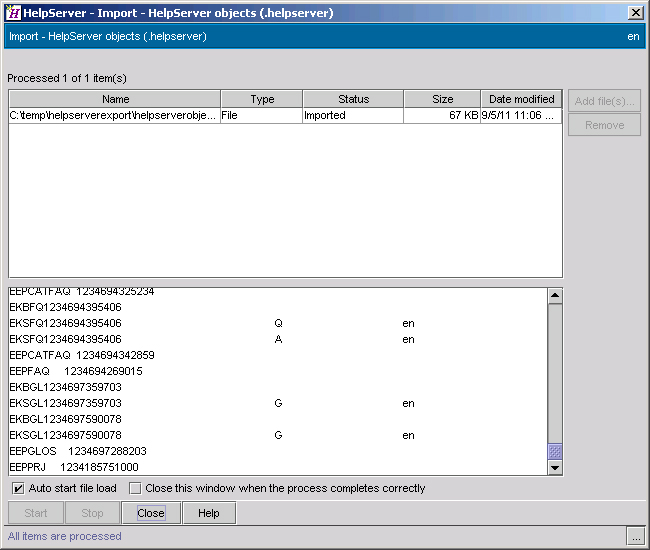 The import is correctly executed
The next image illustrates the result in the Workbench. The entire project is completely transferred.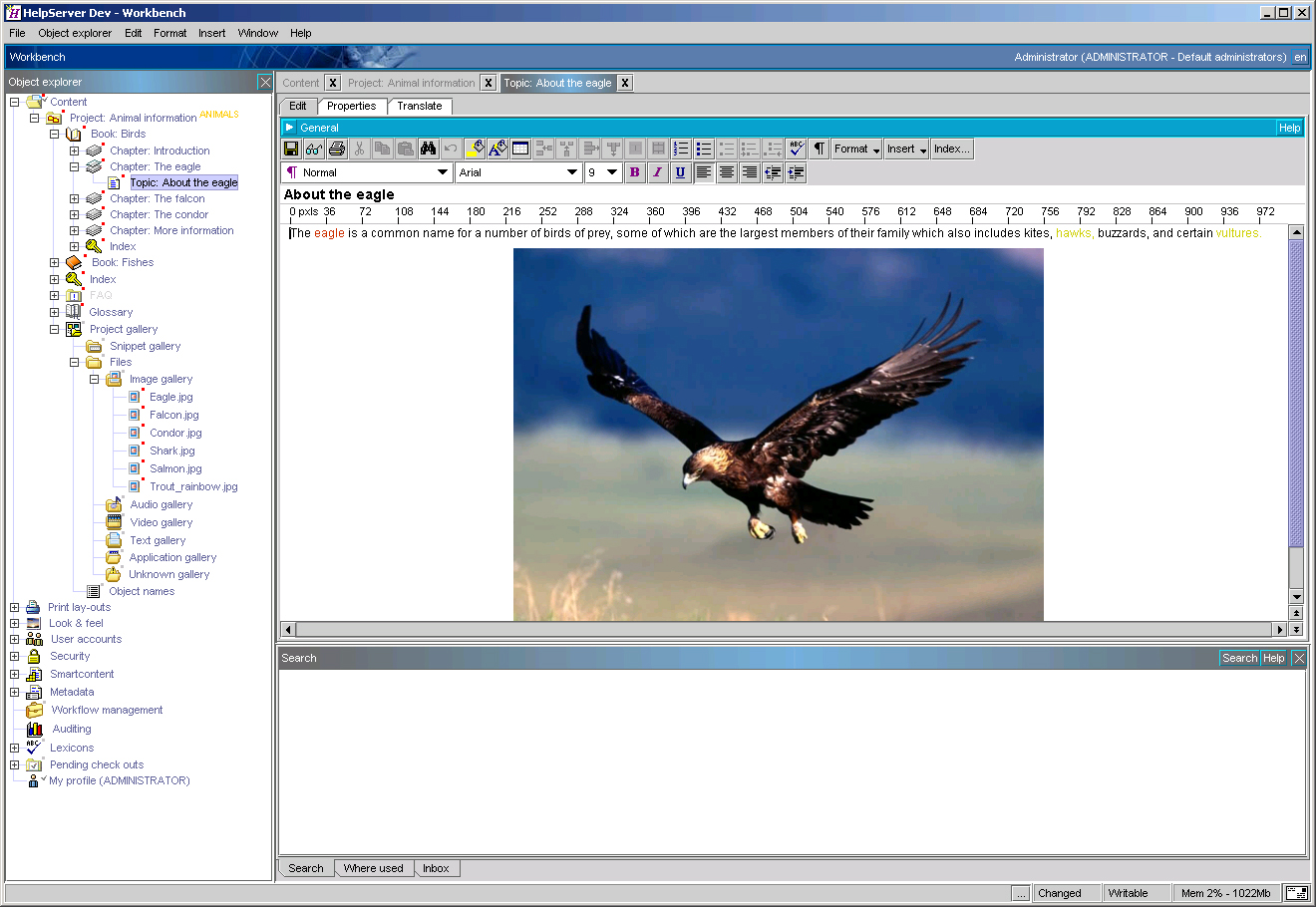 HelpServer objects transferred from another Workbench