The first step in producing translated content is to provide your translator the source to work on. You do this by exporting all or parts of your project The following steps describe how to export the 'Encyclopedia: Encarta' example project for translation.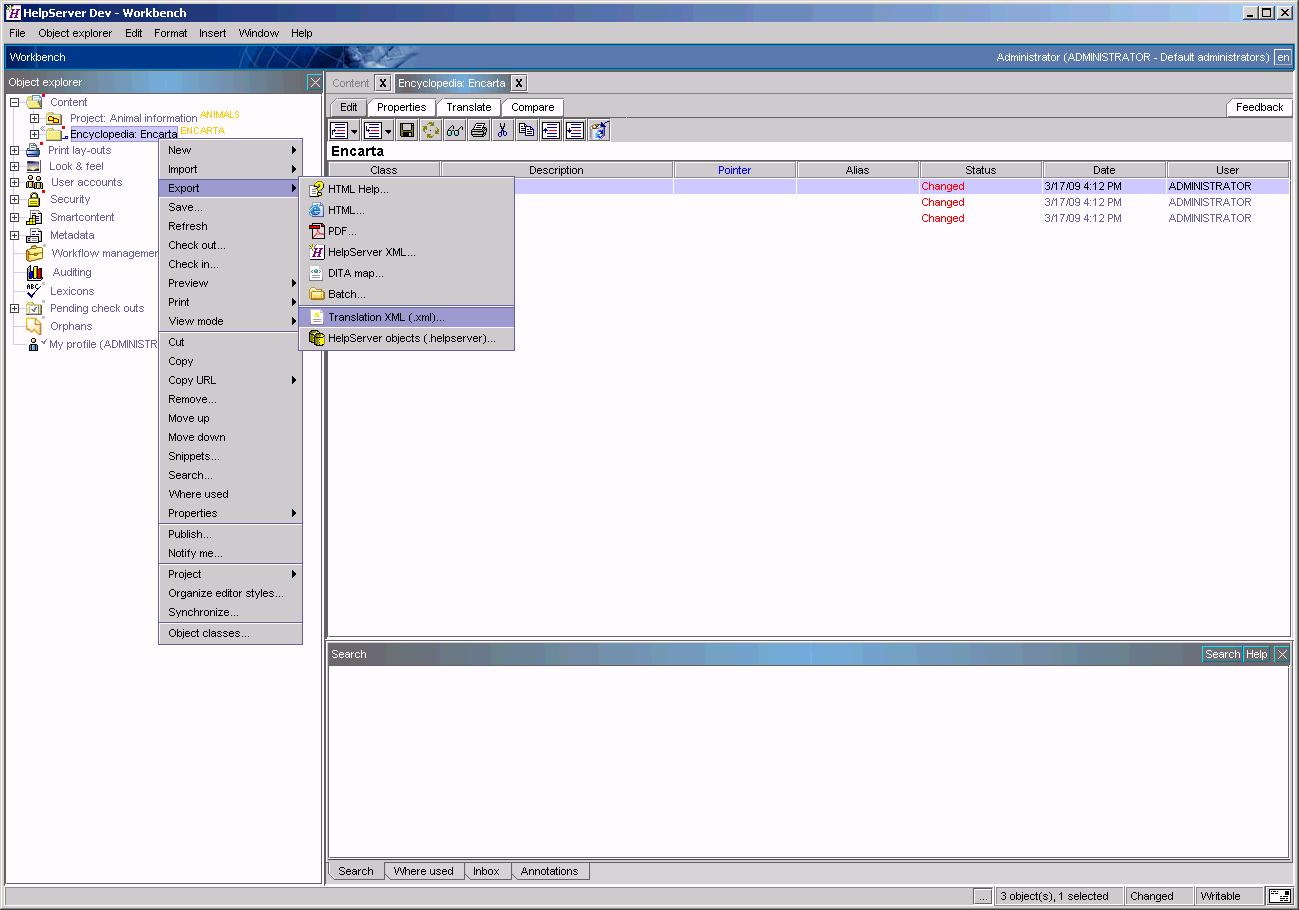 Exporting content for translation
Popup the menu of the 'Encyclopedia: Encarta' folder object and select 'Export > Translation XML'.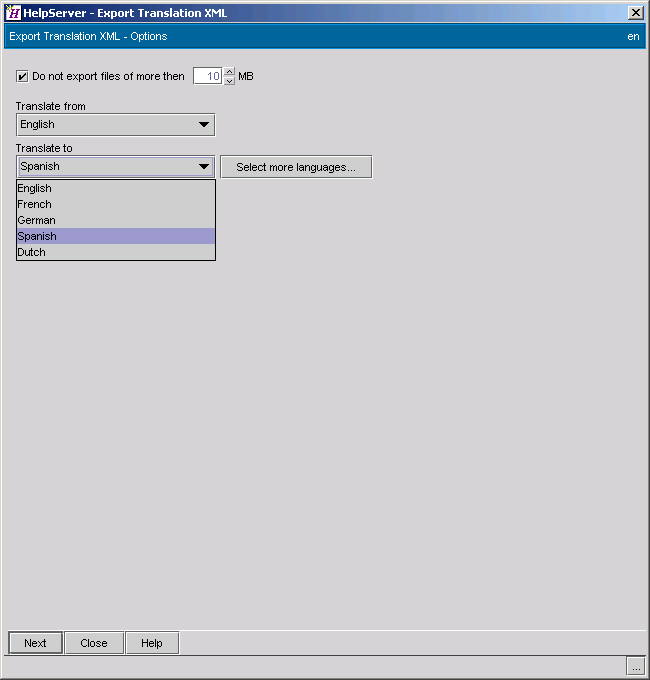 Selecting the languages
On the 'Options' pane of the 'Export' window select a 'From' and a 'To' language. If you want your translator to check the spelling and grammar of the content instead of translating it, select the same language for 'From' and 'To'. Click 'Next' to continue.
Selecting the destination of the output
On the next pane you can select the destination of the exported content by clicking on the 'Browse' button. This will open the 'Folder chooser'.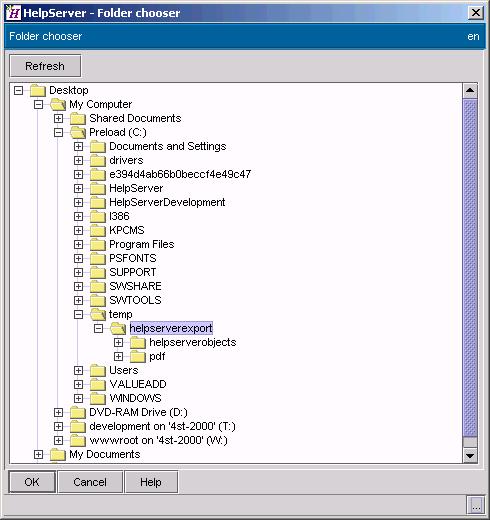 The Folder chooser
Here you select a folder on your disk to store the exported content.
Starting the export
Back on the 'Export' window note
The 'helpservertranslate' is a fixed sub folder that the export creates under the folder you have chosen.
This is the file name that holds the textual content in XML. By default the description of the folder on which you start the export is used.
Click 'Start' to initiate the export process.
If you have selected the 'Launch check out' option the 'Check out' window pops up prior to the actual export.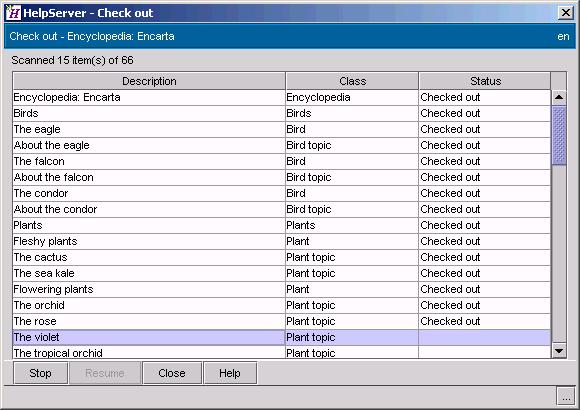 Checking out before translating
Checking out the content before translating might be a good practice. It will prevent others from changing the content while it is being translated. If the check out ends correctly the export will scann the entire folder to produce the XML translation file. If you stop the check out the export will be aborted.
If the content contains files, then these will be exported and put in a separate sub folder of the chosen destination.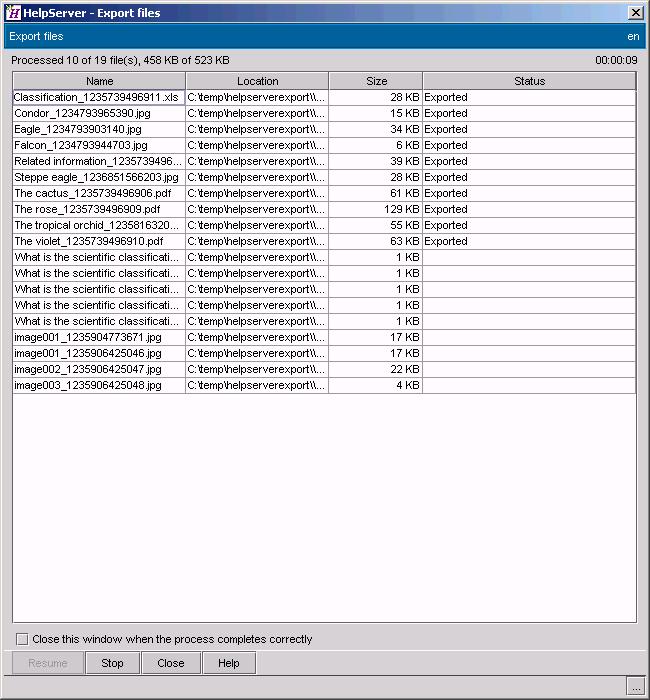 Exporting the included files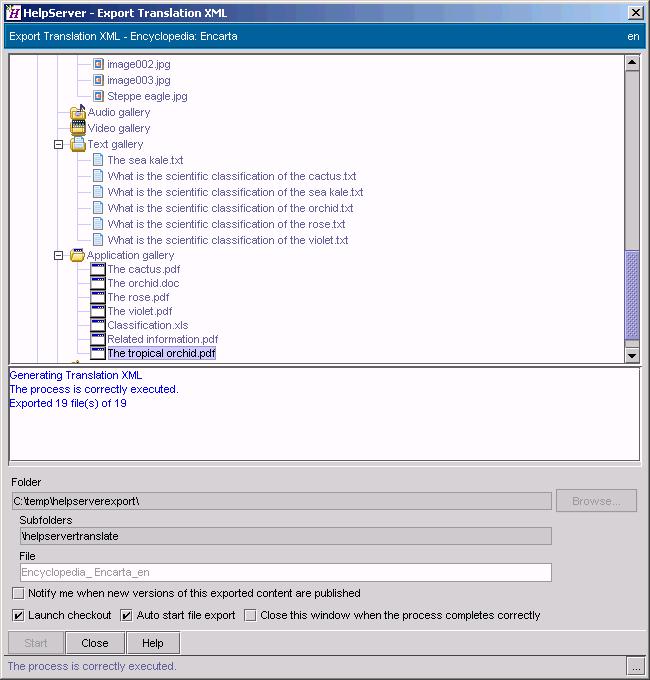 Export for translation done
If the export is completed you can performing the translation.