You can basically integrate any web resource in a HelpServer topic. It can be the home page of a web site or a specific page of a web site, an image or a file on the web, etc... Actually any resource that can be accessed over the Internet and shown in a web browser can be included in the HelpServer content.
In this documentation we refer to the web resource as the link target. The behavior of the web resource is determined by properties included in the link object.and are saved in the topic body.
As an example we use a link to a web page where people can find additional information about birds. We do this in the 'Related topics' of the 'Book: Birds' in the 'Animal information' project.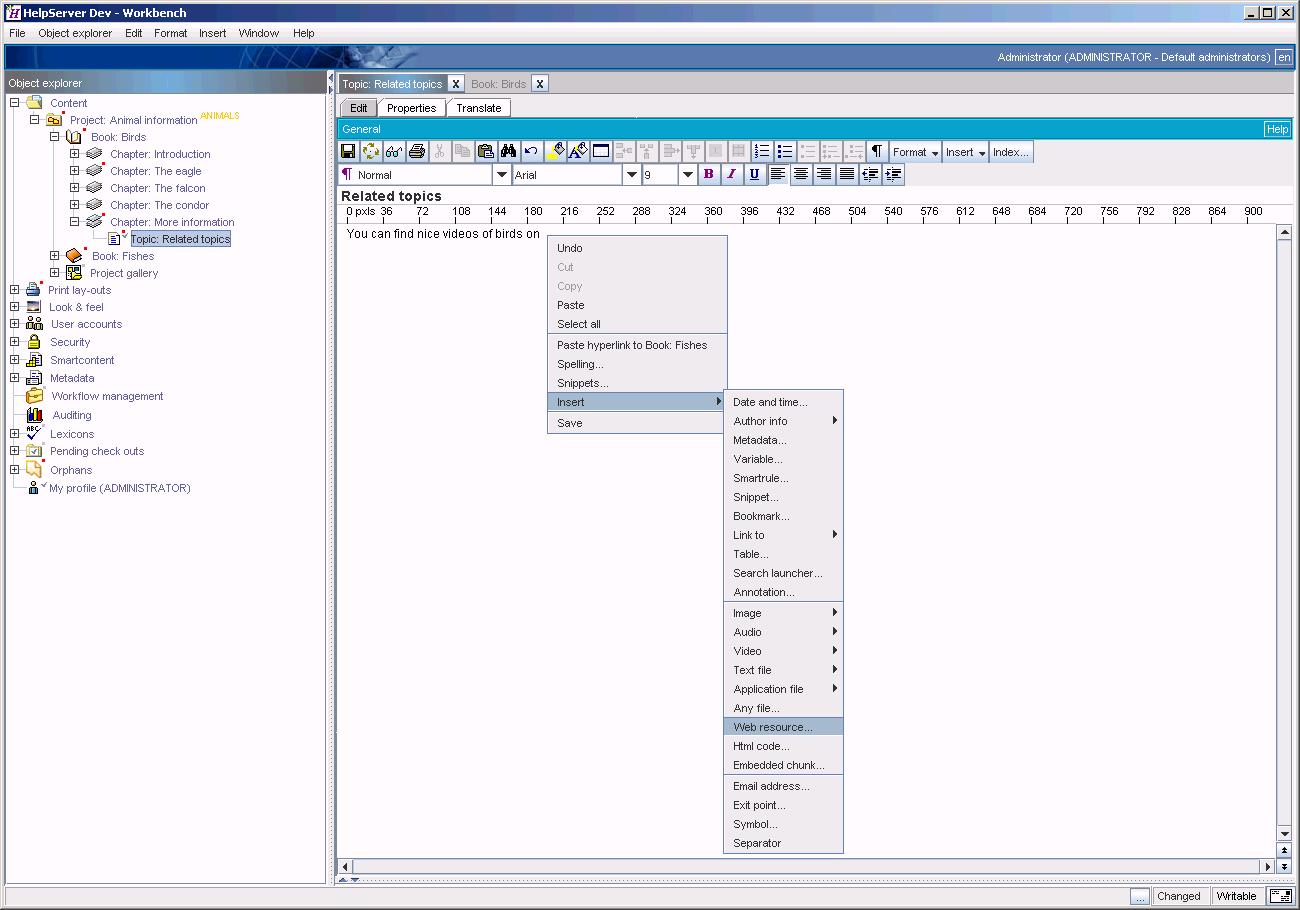 Inserting a web resource
Pop the menu at the position in the text where you want to insert a web resource and select the 'Insert > Web resource' item. On the window that opens you specify the web resource link properties.
The web resource link properties
The target
This is the URL (or URI) of the web resource.
The invocation
These options determine the way you can invoke the web resource. This can be the following.
The hotspot
The hotspot is the clickable area that represents a link to the web resource. By default the URL of the web resource is used as a textual hotspot. The hotspot automatically gets the 'Url' character style.

Using text as a hotspot
You can change the text in the entry field of the properties window or you can change it directly in the topic body, it won't influence the link mechanism.

Using an image as a hotspot
If you like to present the web resource as an image you can click on the 'Browse' button and then select the image from the project gallery or from your file system.