The workflow objects are created and maintained under the "Workflow management" root item of the Workbench tree.
If this "Workflow management" item is not visible in the tree, then it should be indicated in the "Allowed functions" of your user group account. The next steps explain this. We assume you have logged on with the user ID "ADMINISTRATOR".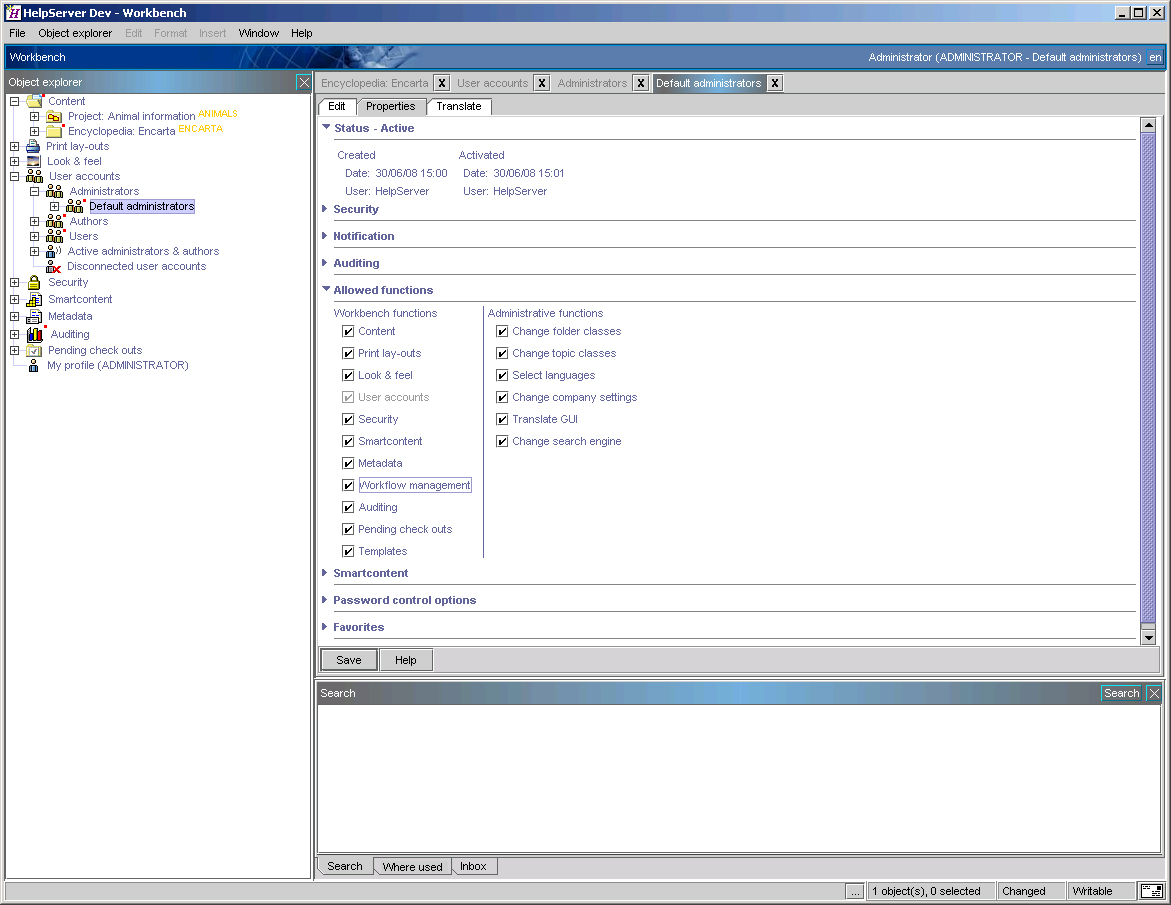 Enabling the workflow management function
Step 1
Expand the "User accounts" root item and its dependent "Administrators" item and select the "Default administrators" user group.
Step 2
Select the "Properties" tab on the right pane and expand the "Allowed functions" section.
Step 3
Select the "Workflow management" option, then save and restart the workbench.