Once the required workflow object is assigned to folders and topics, the entire flow of work can be started. As long as the workflow is not started, people will see the content in read-only mode and cannot actually do any work. By default only the administrator of the workflow can make updates to test and fine tune the workflow objects.
The image below shows a folder for which the workflow was enabled but not yet started.
Workflow not started
Thus, the administrator needs to launch the workflow manually. This is how it is done.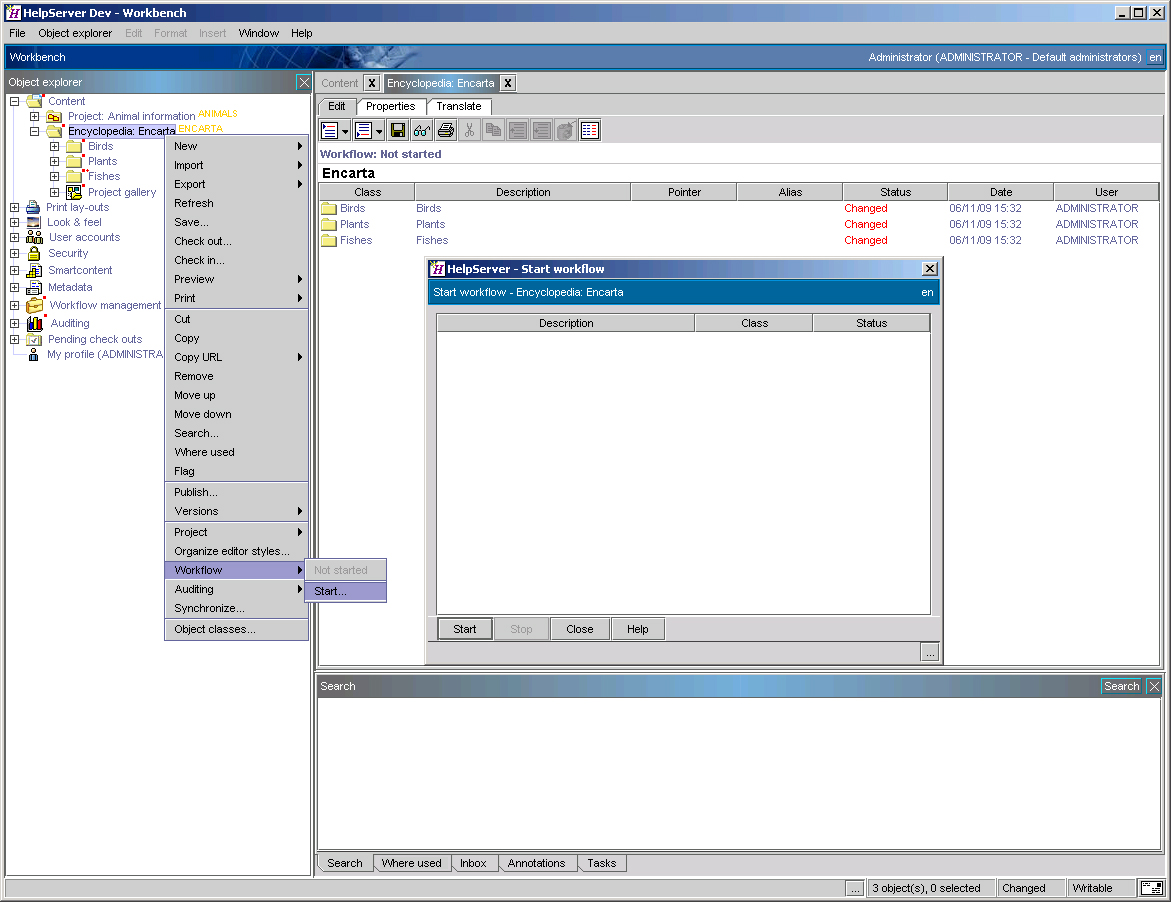 Starting the workflow
Step 1
Pop up the menu of the main project folder and select "Workflow>Start".
Confirming the workflow start
Step 2
Click "Start" on the window that opens. The folder is scanned and all objects that are part of the workflow are collected. Confirm the actual start of the workflow to finish.