The server is the component that makes HelpServer much more then just an authoring tool
The server centrally manages content in a database and handles the integrity and security. It transfers content objects to and from all the Workbenches in real time over the Internet. It dynamically dispenses the content in web pages as they are requested by your users. Now your content is no longer created and published in a static format.
In a client/server solution such as HelpServer the Workbench and the web portal are the clients allowing you to edit and browse the content respectively while the server is responsible for database access, security, business logic etc. Next image illustrates the HelpServer client/server model.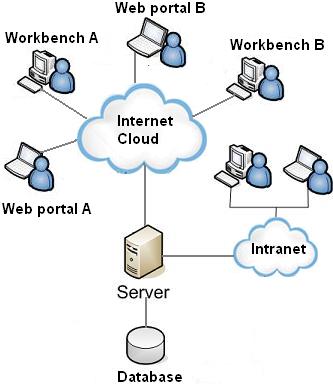 The HelpServer client/server model